Seattle Air Superior - Special Savings! Book For This Sunday And Get 10% Off!
HVAC repair service - Tacoma
HVAC Repair Service Tacoma – The age-old system of climate control meets today's advanced technology. Modern HVAC systems are intricate engineering marvels, equipped with complex technical parts and mechanisms. This is precisely why a seasoned HVAC specialist from Tacoma is essential to ensure optimal performance and maintenance.
HVAC repair service in Tacoma We Will Get The Job Done The First Time.
Let Us Work While You Unwind
HVAC repair service – Seattle Air Superior – Heating and Air has been providing high-quality air conditioner and furnace services in Tacoma, Washington since 2006.
Our values of honesty, integrity, teamwork, and accountability guide all of our actions. As a result, we are the only HVAC company in the Tacoma, Washington area. we hold top ratings at HomeAdvisor and the Better Business Bureau.
We're also a member of the ACCA. When you choose us, you'll have access to responsive HVAC service, skilled NATE-certified technicians and durable Lennox heating and cooling products.
HVAC repair service – Seattle Air Superior
Air Conditioning Repair Service

HVAC repair service in Tacoma, Washington
We are prepared to solve all your indoor comfort challenges in Tacoma, Washington. If dust and pollen trouble you and your family, consult us about indoor air quality.
Seattle Air Superior
HVAC repair Tacoma

– Nearby areas 
HVAC repair service Tacoma
Algona, Auburn, Bellevue, Black Diamond, Bothell, Burien, Carnation, Clyde Hill, Covington, Des Moines, Duvall, Enumclaw, Federal Way, Issaquah, Kenmore, Kent, Kirkland, Lake Forest Park, Maple Valley, Medina, Mercer Island, Milton, Newcastle, Normandy Park, North Bend Pacific, Redmond, Renton, Sammamish, Sea, Tac, Seattle, Shoreline, Snoqualmie, Tukwila, Woodinville
Schedule Your Service Now & Get Free Estimate
Lenisha S.
Guy is the Best!! He called me back within minutes and was at my house working on my Williams wall heater within a half an hour. He has 15+ years experience so it didn't take him long to diagnose the problem. Turns out the previous installer did not seal the vent properly and whenever the wind would get blustery it would blow out the pilot. Also the igniter and thermocouple needed to be replaced. He fixed everything fast and had my house feeling nice and cozy once again. He didn't charge me for a part he had in his truck either. I am very pleased with Guy's work and great personality. The Price was perfect too. Thanks Guy!!!!
Jeffrey L.
I hired Guy to fix my furnace he responded within 15 minutes and set up an appointment to help me. Next thing I know everything working great he charged me fair price and gave me 1 year warranty on the repair I would definitely recommend him to others 5 stars no other option.
John C.
These guys did a great job on a deep clean... I'll be calling them back for the maintenance cleaning. Guy and Victor were kind and professional.
Kyle Romero
This team is absolutely incredible and some of the most professional workers in the area. They did a thorough cleaning of our ducts two years ago and when a recent home inspection said our ducts were "dirty" they were quick to resend a crew member to reinspect and clean if necessary. Not only did they take pictures to prove the cleanliness and are providing a post report, I am able to prove the home inspector wrong and essentially use Seattle Air as our home inspector to protect us against the buyers trying to look for money and gouge us for money.
Tacoma, a city known for its diverse climate, experiences a range of weather conditions throughout the year. This variability puts a considerable demand on Heating, Ventilation, and Air Conditioning (HVAC) systems in homes and businesses. Reliable HVAC systems are crucial for maintaining comfortable indoor environments. However, like any mechanical system, HVAC units in Tacoma are prone to wear and tear, necessitating the need for professional HVAC repair services.
Common HVAC Issues Faced by Tacoma Residents
Residents in Tacoma often encounter several common HVAC problems, including:
Inconsistent Heating or Cooling – This issue is frequently due to problems with the thermostat or air distribution systems.
Strange Noises – Unusual sounds can indicate mechanical problems within the HVAC unit.
Increased Energy Bills – A sudden spike in energy costs often signals inefficiencies in the HVAC system.
Poor Air Quality – Clogged filters or ductwork issues can lead to a decline in indoor air quality.
Water Leaks – These can occur due to condensation or drainage problems in the HVAC system.
Frequent Cycling – If the HVAC unit turns on and off more frequently than normal, it could indicate a malfunction.
Total System Breakdown – This is the most severe issue, where the HVAC system stops functioning altogether.
Emergency HVAC Repair Services in Tacoma
When an HVAC system fails, especially during extreme weather conditions, it can quickly create an uncomfortable and even unsafe environment. This is where emergency HVAC repair services in Tacoma come into play. These services are designed to respond promptly to urgent HVAC issues, ensuring that heating or cooling systems are restored to functionality as quickly as possible. The availability of 24/7 emergency repair services is crucial in Tacoma, offering peace of mind to residents that help is available at any hour, should their HVAC system suddenly break down.
Whether it's a malfunctioning furnace in the middle of a cold winter night or an air conditioner breakdown during a summer heatwave, these professionals are ready to provide swift and effective solutions. Emergency HVAC Repair in Tacoma is not just about quick fixes but also ensuring the longevity and efficiency of the system post-repair. This commitment to quality service is what makes emergency HVAC repair an essential aspect of maintaining a comfortable and safe living environment in Tacoma.
The Importance of Regular HVAC Maintenance in Tacoma's Climate
Tacoma's climate, characterized by wet winters and mild summers, can pose unique challenges for HVAC systems. Regular maintenance of these systems is vital to ensure they operate efficiently and effectively. Here are seven key reasons why regular HVAC maintenance is crucial in Tacoma:
Regular maintenance ensures your HVAC system operates at optimal efficiency, reducing energy consumption.

Maintenance includes cleaning and replacing filters, which is essential for maintaining good indoor air quality.

Regular check-ups can extend the life of your HVAC system by preventing major malfunctions.

Preventive maintenance can save money by avoiding costly repairs or replacements.

Well-maintained HVAC systems provide consistent heating and cooling, ensuring comfort in Tacoma's varied climate.

Routine checks can identify and fix minor issues before they escalate into major problems.

Regular maintenance ensures the system is operating safely, preventing hazards like gas leaks or electrical issues.
The Process of Professional HVAC Repair in Tacoma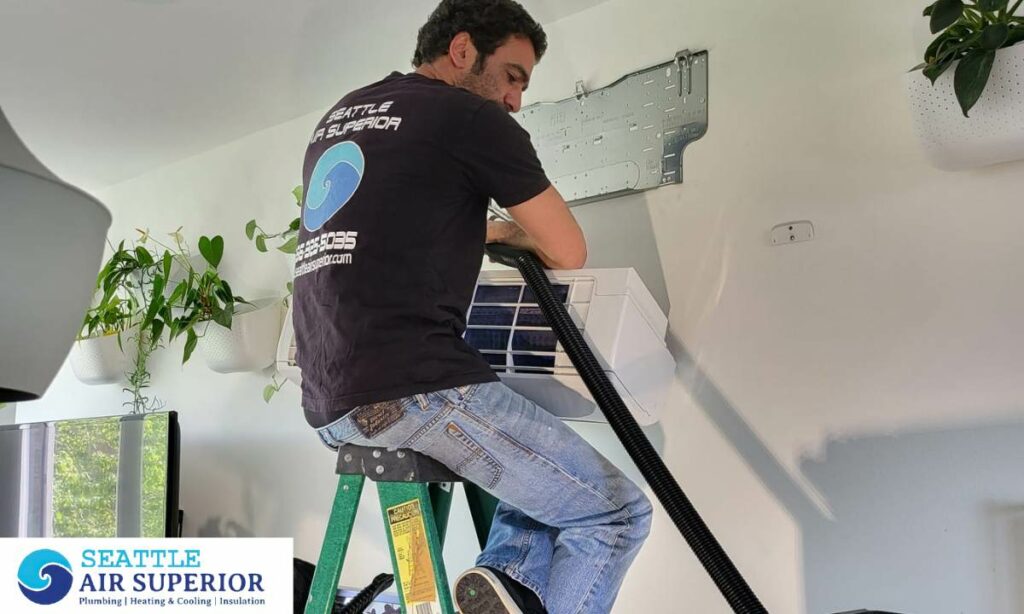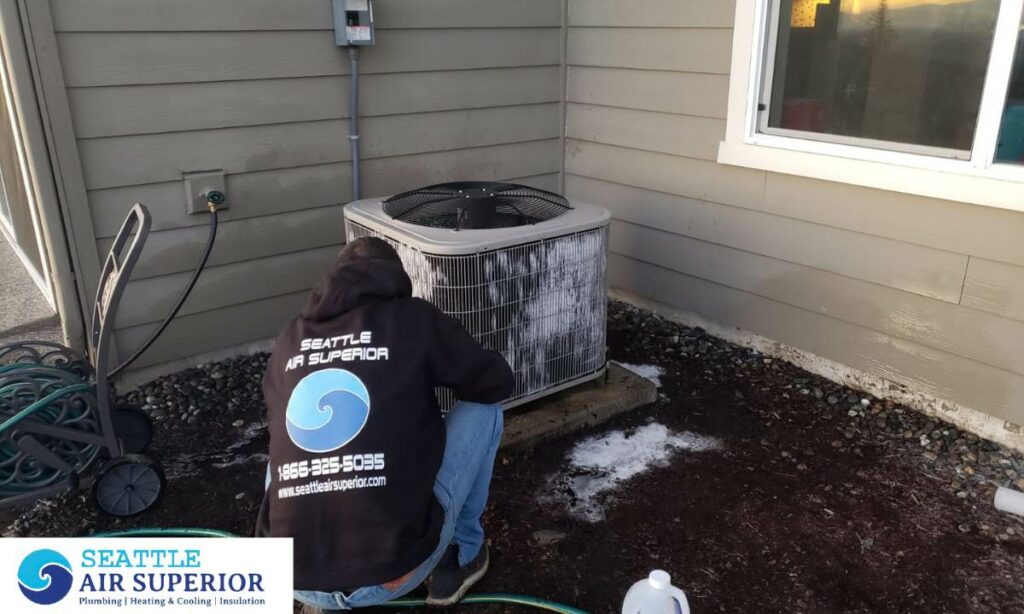 Understanding the process of professional HVAC Repair in Tacoma can help residents and business owners appreciate the value of skilled technicians and the importance of regular maintenance. The process typically begins with an assessment of the problem, followed by a detailed repair procedure.  
The process begins when a customer contacts an

HVAC repair service in Tacoma

. The service provider schedules an appointment at a convenient time for the customer.

Upon arrival, the technician conducts a thorough inspection of the HVAC system to diagnose the issue. This step is crucial for determining the right course of action.

Once the problem is identified, the technician provides a detailed estimate of the costs involved in the repair. This transparency is essential for customer trust and satisfaction.

The technician then proceeds with the necessary repairs, which may involve replacing parts, cleaning components, or other actions to restore the system's functionality.

After the repair, the system is tested to ensure it operates correctly and efficiently. This step verifies that the issue has been resolved.

The technician provides a final report of the work done and may offer maintenance tips to prevent future issues. This advice can be invaluable in extending the life of the HVAC system.
Choosing the Right HVAC repair service in Tacoma
Selecting the right HVAC repair service in Tacoma is crucial for ensuring efficient and long-lasting repairs. The right company not only provides prompt and effective solutions but also offers guidance and support for future maintenance. This decision can significantly impact the longevity of your HVAC system, its performance, and even the overall safety of your home or business premises. A trustworthy HVAC repair service in Tacoma should have a strong track record of quality service, experienced technicians, and a commitment to customer satisfaction. They should be licensed, insured, and up-to-date with the latest HVAC technologies and repair methodologies.
In the realm of HVAC Repair in Tacoma, one standout company is SeattleAirSuperior. Contacting SeattleAirSuperior for HVAC repair needs in Tacoma is a wise decision. They not only offer reliable and efficient repair services but also ensure that their clients are well-informed and comfortable with every step of the repair process. Their commitment to excellence makes them a top choice for HVAC Repair in Tacoma.